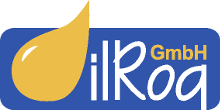 Oilroq GmbH

Founded in 2009 and had taken over the activities of Hydroq Co. since 2012. With more than 30 years of experience in food technology and fine chemical plant design. Oilroq provides reaction technology that specialized in oleochemicals plants, supplies oils & fat modification plants and implementing edible oil plant engineering while providing services like project managements, basic and detailed engineering plants, plant erection, supervision, commissioning and training

Technoilogy - CMBItaly

Specialized in the design and manufacturing of plants for solvent extraction, edible oil refinery, oleochemicals and biofuel since 1950. Technoilogy - CMBItaly has a world presence in several countries with permanent representative offices providing to the customer any commercial or technical assistance required.